Discover our new
Brand Identity
With new investors, a new management team, a new logo and big ambitions, the Italian company Inca, based in Porto Valtravaglia, north of Milan and specialized in the production of aluminum and plastic components for the packaging industry, is looking forward to 2023 with optimism.
We met Stefano Parodi, the new CEO.
Question: Inca is probably one of the oldest Italian companies specialized in the manufacture
of aluminum and plastic primary packaging for the beauty business.
Stefano Parodi: Yes, Inca has been a manufacturer of aluminum and plastic primary packaging for perfumes, cosmetics and skin care products since 1951.
The history of our company is obviously very much related to the processing of aluminum components. We have learnt to shape this material into all possible shapes and sizes, regardless of the quantities required, thanks to the great flexibility of our industrial process.
A huge advantage today is that aluminum is a 100% recyclable material and can be reused infinitely.
Question: In 2022 the company saw the arrival of new investors and a new team.
Thank to reposition Inca in terms of staff, production capacity and turnover.
Stefano Parodi: The company currently employs 160 people and has a turnover of 20 million Euros in 2022.
We dispose of twenty transfer presses, two anodizing lines and around fifty assembly machines, as well as ten lines of plastic injection machines.
The new board of directors has reappointed the people who have been Inca's historical collaborators: Alessandra De Giorgi in Sales Department, Giorgio Dianin in Development and Innovation, and Walter Zanzi in Industrial Organization and Supply Chain. At the same time,
we are going to add to the team new experienced figures, specialized in the industrial transformation of the exclusive aluminum-based products we manufacture.
Question: Which are the main goals you've set?
Stefano Parodi: Together with the whole team, our intention is to promote the real heritage of those skills, that have been our trademark for years.
From an industrial point of view, we offer a "turnkey service" from the design to the complete production of the product.
We have expertise in all the stages. We dispose of a wide range of stamping machines, which allow us to shape aluminum into simple or complex forms in small or large batches. We are fully equipped with polishing and brushing machines adapted to work on cylindrical or shaped parts. Our two anodizing lines allow us great flexibility in production and final finishing.
Screen printing, pad printing and hot stamping are part of our decoration techniques. We are also integrated with sublimation technology, to offer unlimited choice of colors and shapes.
Our injection molding machines allow us to produce any type of components. Finally, we have a wide range of machines capable of assembling together various combinations of materials, whether they are aluminum, plastic or glass.
Question: Is the new logo an expression of Inca's new beginning?
Stefano Parodi: The new logo, intentionally asymmetrical, is primarily intended to express our ability to create unique customized shapes for our customers. The lettering, combining  regularity and graphic refinement, expresses our DNA of technicality and attention to details. The graphic aspect of this logo is elegant, the color sophisticated. It well expresses the evolution of our company and its 70 years of passion. It is also evocative of the idea of collaboration with our customers, which drives us to give shape to their most brilliant ideas.
Question: 2022 will have been a landmark year for Inca in terms of launches!
Stefano Parodi: Indeed. We can mention the series of luxury lids for the Volzhenka brand of caviar made from very pure aluminum, resulting in a very shiny surface. The customer's logo is engraved in relief on the lid and the side is personalized with laser-decorated sturgeons motif. Another launch is Valmont's Luminosity line of skin care products with customized aluminum caps with an embossed logo. The surface is lacquered in pink through the holographic technique, which creates changing reflections depending on the light.
Also noteworthy is the decoration by sublimation of the perfume bottles of the Italian brand Carthusia, 50 ml and 100 ml and roll on, for the product Linea A'mmare.
Finally, let's not forget an older product that highlights Inca's know-how. This is an aluminum lid custom-made for a Parfums Francis Kurdjan candle. The aluminum used is extremely pure, resulting in a very brilliant surface. The logo is engraved with a matt granulated effect that enhances the shining surface, the weight gives a qualitative perception of the luxury packaging.
Question: You are exhibiting at PCD. Is there anything new?
Answer: Yes, we will be presenting a brand new top-of-the-range, eco-designed, refillable, 100% recyclable aluminum travel spray. It will be a richly decorated prototype with a honeycomb  pattern that highlights our expertise in "Shaping Brilliant Ideas".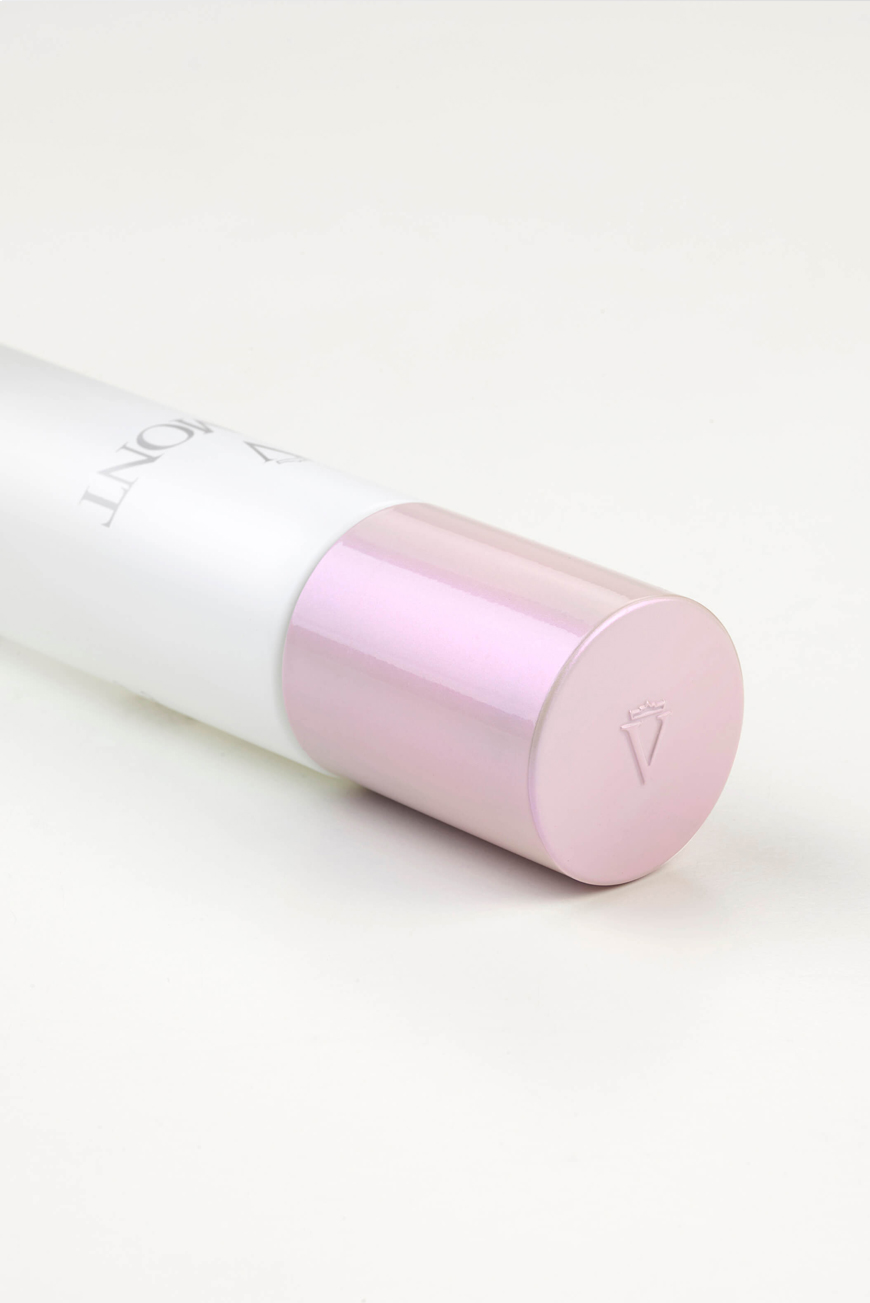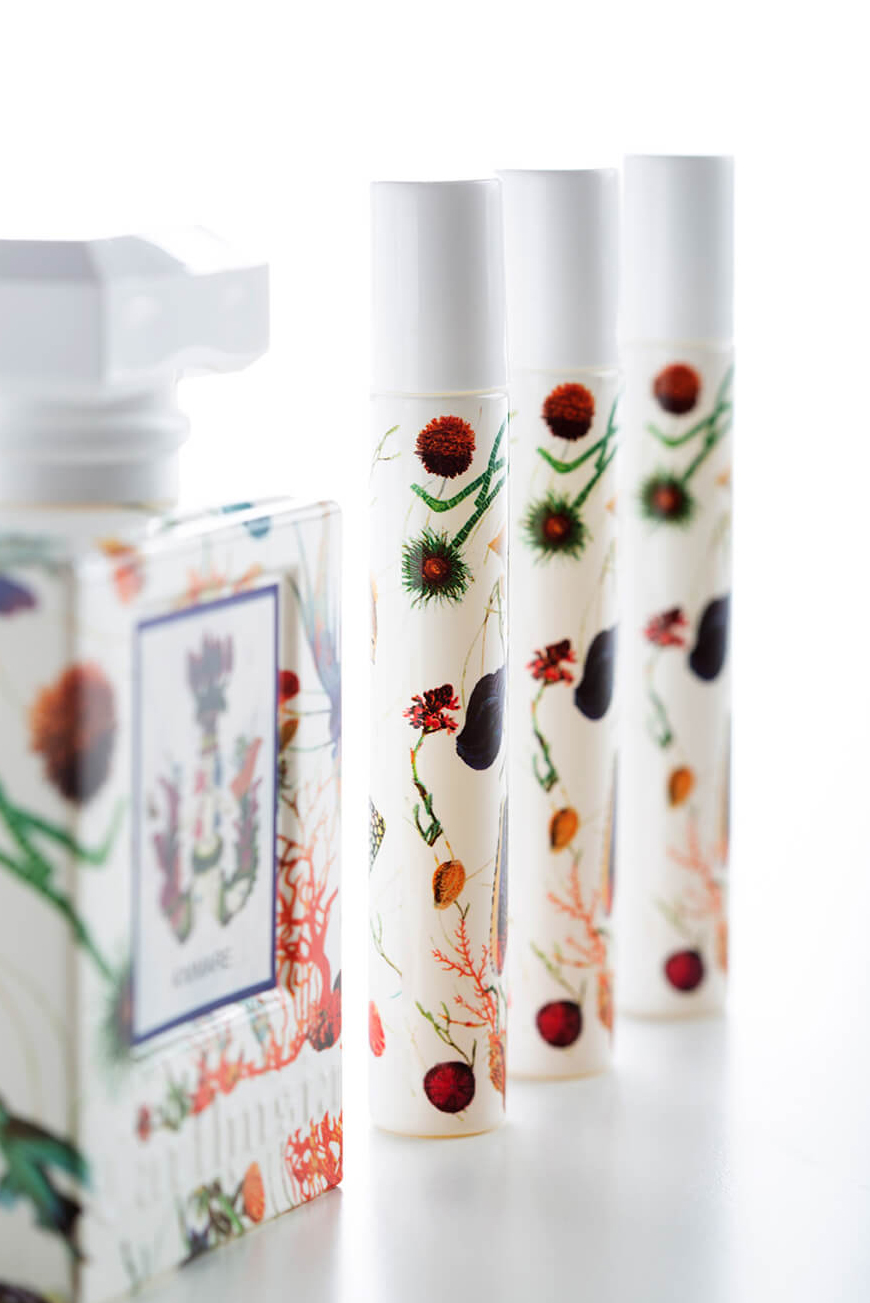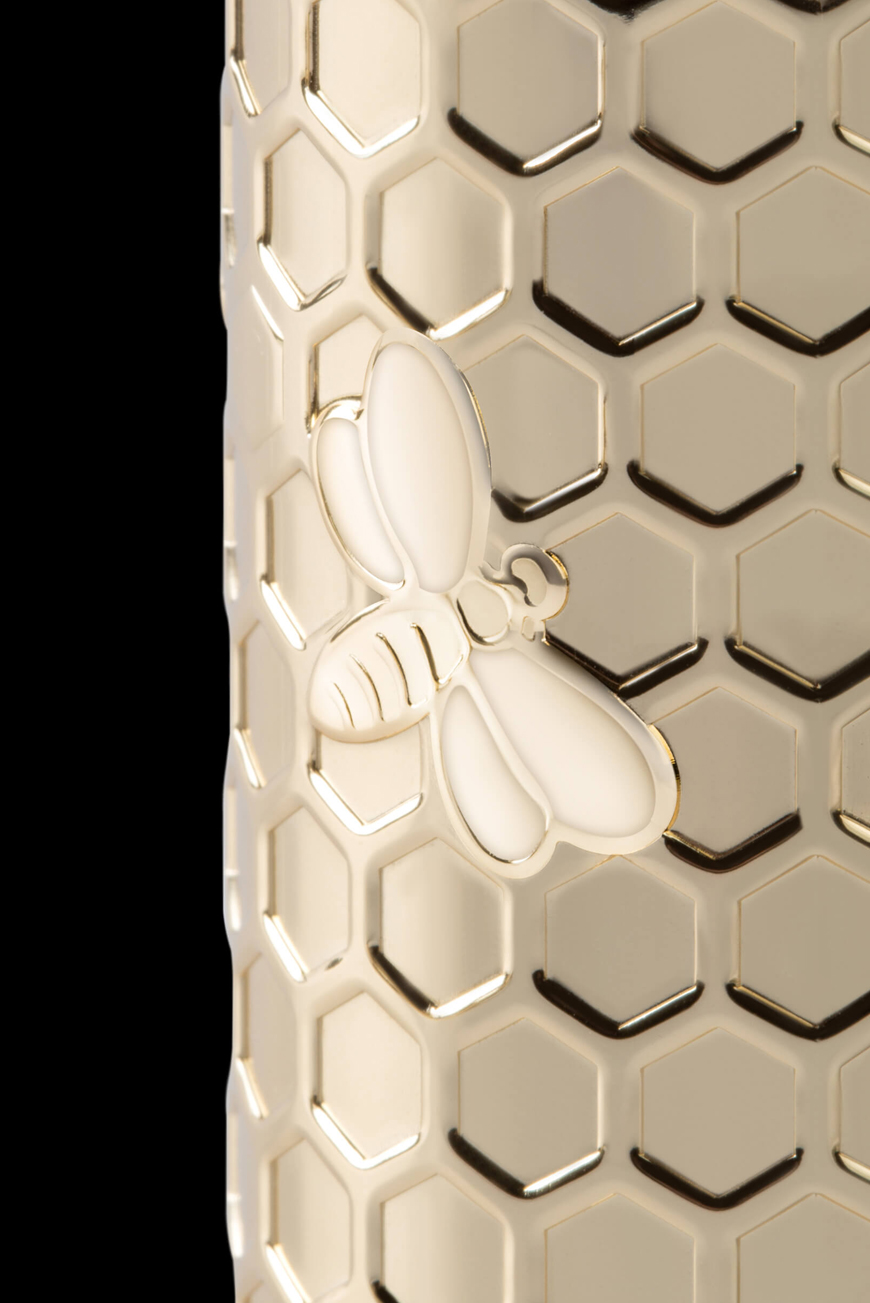 ENVIRONMENT: a major objective!
Whether it is the internal process of transformation of aluminum or plastic-based materials, the Inca team is fully mobilized to provide the best solutions, given the current state of techniques and raw material resources.
The manufacturing and transformation process of aluminum is simple. Aluminum production starts in the mine with the extraction of bauxite, which contains 15 to 25% aluminum. This bauxite is refined to produce aluminum oxide, from which aluminum is extracted. The primary metal is then produced by electrolysis where the alumina is melted into aluminum.
Aluminum ingots are produced from the melted metal which has been poured into moulds.
The melted ingots can then be moved to a rolling mill , from which large strips or rolls of aluminum emerge at the end of the process.
From 5kg of bauxite, 1kg of aluminum is produced.
Of course, aluminum parts that have already been used can be reintroduced into the manufacturing process. This makes it possible to recover a valuable raw material without loss of quality, to achieve 95% energy savings, to significantly reduce C02 emissions, to reduce mining activity and to reduce waste disposal costs.
An example: In Italy in 2019, thanks to the recycling of 45,000 tonnes of aluminum packaging, the energy saved was around 141,000 tonnes of oil equivalent and the CO2 avoided was 328,000 tonnes.
In terms of concrete actions, Inca's teams are in the process of modifying and improving the production processes so that the impact on the environment is reduced as much as possible (new purification station, replacement of mineral oil by biological oil, optimization of energy consumption). In addition, they are working on product design with the use of recycled aluminum (RE-AL), recycled plastics, the development of mono-material packaging and refillable packaging (lipstick with refill and travel spray cover). With RE-AL, the prospects are very interesting. The only concern at the moment is the availability of quality recycled aluminum on the market. Furthermore, it is important to be able to maintain a shiny level as close as possible to that of pure aluminum. Regarding the use of recycled plastics, our teams are proposing different processing, using the materials in different percentages depending on the design of our customers' projects. In terms of single material designs, Inca already offers a series of standard aluminum lids without plastic inserts that can be used on glass jars for skincare applications.